About Big Fish Voice – Florida based VoIP Phone Service Provider
Family owned and operated, with over 45 year of combined IT and Technical Service Industry experience. Big Fish Voice provides services and equipment to various industries as well as to residential customers.  We specialize in delivering BIG SAVINGS to many markets including manufactured home communities, medical offices, hotels, professional employer organizations, schools, churches and non-profits. Our vast experience in IT and Technical Service industry is why we believe "Customer Service" is our Highest Priority. Locking customers into long term or buyout contracts is counter productive. We want "You" as the customer to be satisfied with our service.
Our business is focused on providing businesses and home consumers with high quality, low cost solutions for Hosted PBX. By giving you all the options and features of a stand-alone PBX, without the "LARGE" investment in a system that will become outdated in a few years.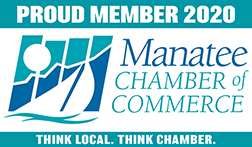 Mission Statement
Reflecting the Love of Christ while providing exceptional customer service and value in telecom and information technology services.
Company Beliefs
We believe that Jesus Christ is the Lord and Saviour. That He was crucified, died, and rose again. Through His amazing grace we are saved.  Our ministry in our business is simply an extension of our lives in Christ, not a separate part of it.
1Thessalonians 1:3 We continually remember before our God and Father your work produced by faith, your labor prompted by love and your endurance inspired by hope in our Lord Jesus Christ.