The name which has dominated the Telecom Market for decades has finally decided to make its long-predicted exit. Within the next two years, Panasonic will have entirely discontinued their phone systems. You, like many others, might be asking, "What influenced this shocking decision?".
Well, it's not so shocking to us – here's why.
The revolution of Hosted Cloud-Based Phone Systems has gained increasing popularity of over the past few years due to its abundance of capabilities and functionalities; however, with recent and immediate need for work-from-home solutions, employers around the globe looked to the "Cloud" for a solution – a Cloud-Based Phone Solution, that is!
Obsolete is becoming synonymous with On-Premise Phone Systems. They are limited and outdated. Businesses which still use a Panasonic system will need to begin proactively exploring their options lest they find themselves scrambling once their old Panasonic has finally bit the dust.
While many small businesses have had the opportunity to reopen their doors, the harsh reality is that many others have not. Additionally, some business owners have found that their employees worked more efficiently from home, and others just simply liked the flexibility and the plethora of options which come with a Cloud-Based Phone System.
Regardless of a business' reasoning behind upgrading to a Hosted Cloud-Based System, businesses around the globe (and right down your street) are sticking with a Hosted Cloud-Based System because they have seen, heard, and experienced the difference it makes. Be proactive and reach out to us to discuss your post-Panasonic options via either email: info@bftechfl.com or phone: 941-757-3331
Curious as to how Panasonic's exit may directly affect you and your business?
Leave your contact info below for more information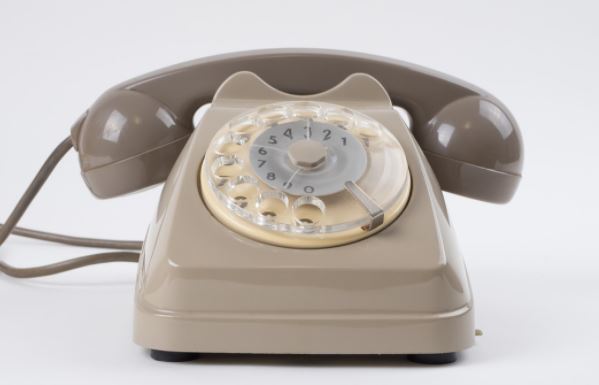 Don't get stuck in Yester-Year!
It's safe to say that phones have made some pretty significant improvements over the years – just take a look at this old rotary phone! The world of Telecommunications is expanding rapidly – embrace the innovation with Hosted Cloud-Based Phones and keep your business next level!